Italian tailor made bikes from Hersh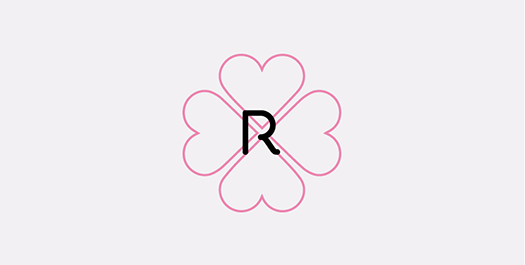 Hersh was founded to offer an alternative to the mainstream brands who offer little or no customisation. It is the un-compromised approach to produce the very best that sets it apart. The combination of high quality handcrafted carbon fibre frames and attention to detail that is ultimate formula for beautiful and exquisite bikes.
The mission is to give the customer the ideal product and service in terms of quality, performance, and personalisation.
Hersh provide you the opportunity to select and refine your perfect bike in the following ways
Custom geometry
Frame painting
Component specification
Unlike the large majority of carbon bikes, Hersh frames are completely hand made, they select the finest quality carbon fibre tubing that is hand cut, mitred and joined. This method of construction facilitates the ability to consistently control ride quality and tailor to each and every customer. The quality of the construction has also been shown to be more consistent as the build method allows more control with the orientation of carbon fibres.
Stand out from the crowd with Hersh Hand Made Carbon Bikes
1. Disc – Prices from £2450
Aerodynamically refined road frame, with the addition of disc brakes. The frame is hand made using the Toray 800 carbon fibre providing a lightweight, responsive race ready machine. The Disc offers a great consistency of race like form while the tapered rear stays help to offer a compliant and shock absorbing frame for longer rides.
2. Performance Prices from £2150
The Performance benefits from the use of the Toray 1000 carbon fibre, the highest grade available for bike building. The extra tensile strength and stiffness makes this an unbeatable material for producing the racy and compliant frames. The front end features a tapered steerer to provide a sharp and responsive feel, while the flattened rear stays provide a stable and absorbent ride.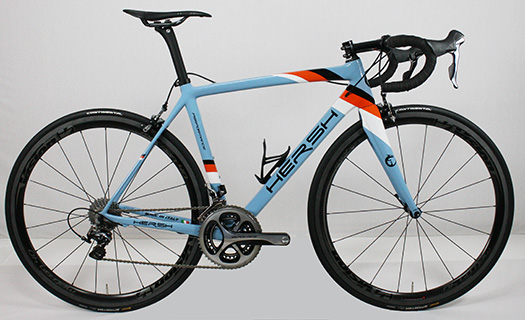 3. Ultralight Prices from £2550
As the name suggests the Ultralight weighs a mere 680g for a size medium frame. The careful selection of carbon fibre and frame design has helped enable this staggeringly low figure. Super thin flat rear stays and extra stiff lightweight tubing makes this the perfect hill climb partner.